Contributions include: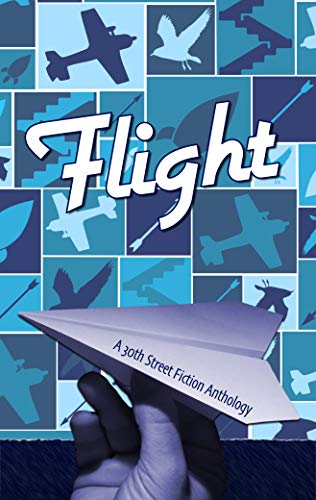 30th Street Fiction has an adventure to suit every reader. In this second 30th Street Fiction anthology, our Colorado authors explore the theme of flight through varied short stories set in the past, present, future, and fantasy realms between.
"Owl Town" by Evan McCalmon
"Initiation" by Kate Jonuska
"Birds of Prey" by Ian K. Long
"Laxmi's Stowaway" by Juliana Rew
"Oars and Wings" by Maggie Brydon
"With a Cherry on Top" by Lezly Harrison
"In Deep Ship" by Richard M. Hamp
"Smoke Whispers" by Caitlin Berve
"Nowhere to Go But Up" by Jessica Lavé
The group's first collection, Proof: A 30th Street Fiction Anthology, published in 2017. Find out more at 30thStreetPress.com.
Our second anthology! I'm so proud and pleased to announce the publication of Flight, due out November 29, 2019. I contributed as an editor again as well, and I feel like this one is even better than the first. The pace of this one was much quicker, it seemed, as we all knew the drill much better this time around. As a bonus announcement, we've also made the jump into starting our own press, 30th Street Press, with publication and other related services to come soon. Check out the book on Amazon and Goodreads and order yours today.