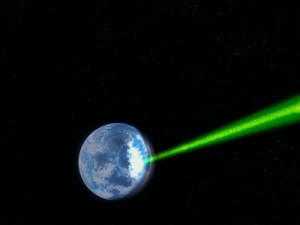 So this is late. Again. But I think I have the holiday as an excuse this time. This week's Nano-ing went a little better–I was at least meeting my word count goals better than the week before. The answers: 1) I had to trim my fingernails for my hands to keep up my usual WPM; 2) I discovered something that was slowing me down–Scrivener's spell check! Now that it's turned off, my inner editor has stopped whining and sobbing so much. (I think he's locked himself up in a broom closet somewhere, just poking his head out if there's a REALLY bad typo in the last line.) However, I just hit 40 thousand words, and I think I may have also hit the proverbial wall.
How? I just solved a problem that nobody in my story was really looking for the solution to. And I can't delete the solution and pretend like it didn't happen because, of course, it did, and my word count is in no place to take that kind of hit! Which means, the problem either needs to become really real, really fast, or I have to do something drastic like destroy a planet or kill off one my main characters.
Having just written myself into this particular corner, I'm not quite sure how to write myself out of it yet. I still have a couple of subplots going, so maybe I'll work on those for a while until I think my way out of this one.
On the plus side, I am still on track to hit 50k by the 30th!
And, I think I just figured out who my villain reminds me of: if my memory serves me right (I'd like to think it does, but it doesn't always agree with me), it's a character in Charlie and the Great Glass Elevator. It's been a while since I read the book and Wikipedia was absolutely no help in tracking down character names, but I think I remember him as either one of the astronauts or perhaps one of the politicians–someone with a strange smile.
My antagonist has that same smile and same personality style as the character I'm thinking of. He is a very cartoonish villain in some ways, but his penchant for doing things that no conscience could ever approve of is pretty astounding. (Any idea which character I'm talking about? Or if I'm even in the right book? Let me know!)
In any case, last week, wrimos! If you're almost done, yay! Keep going! If you gave up long ago, no shame in that. There's always next year :) And if you've already won with your 50 thousand words on file, congratulations! (PS: I and many others who are still barely on track secretly hate you for being able to get so much done so soon.)
Enjoy the rest of the holiday weekend!
For instance Xylocaine causes numbness in an area of your body. Given during childbirth. Secondly treats emergency heart problems. There were only couple of examples. What is the most significant information you should know about canadian viagra? A lot of patients know this drug as Sildenafil. Whereas erectile dysfunction is more common in men over sixty, men of any age can unable to have an erection. Notwithstanding sex is not vital for good health, it's undoubtedly good for you. Diabetes can lead to erectile malfunction. While the generic is credited with nerve pain, it can also kill the mood in bedroom. Very likely you already heard that any generic has side effects.