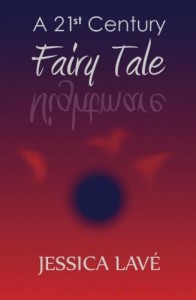 A 21st Century Fairy Tale is enrolled in KDP Select (that's Amazon-speak for Kindle Direct Publishing), meaning that I can decide to do a free promotion for the ebook version for five whole days every three months or so.
Free for Halloween!
Because it's a fantasy story, with vampires and haunted houses and such, I have decided, in honor of the witching hour, All Hallow's Eve, and the candy-swilling holiday we like to call Halloween, to run this promotion from
Saturday (starting at 12 AM PT) October 27th to Wednesday (ending at 11:59 PM PT) October 31st
to give everyone a chance to check out the ebook version of A 21st Century Fairy Tale for FREE!
NOTE: The hours of the promotion are approximate and will depend on Amazon updating their system accordingly. Please verify the price before downloading!
Just FYI: this is the exact same full-length book as the print version–"ebook" does not mean "partial book", so you won't miss a thing!
Check yourself
The book is only available for free from Amazon/Kindle (in the digital Kindle format, .mobi) during the limited time of the promotion, so PLEASE verify that it is still listed as "free" or "$0.00" before making your free purchase and downloading the book. I can't be responsible for accidental purchases, so please double-check!
Don't have a Kindle? No problem!
Amazon offers a Kindle for PC software that allows you to read Kindle books on your desktop/laptop computer! This is a great way to keep track of any Kindle books you download, and they are transferred directly from the cloud to your computer. You can download the software from Amazon, and then if you need some help installing it, check out How To Geek for some more details and screenshots of the process.
I want your feedback
I really loved working on this book, and I really want to see readers everywhere enjoy it, too, so I hope you'll check it out, download it, and read it! It is a quick, fun Halloween-appropriate read, so tell your friends, too!

And, if you end up liking it, I'd appreciate you taking the time to post a review on Amazon or Goodreads ;) Even if you didn't like it, I'd still like to hear your thoughts and feedback, so feel free to contact me and let me know what you thought about it.
Get your free copy!
This FREE promotion for the digital version of A 21st Century Fairy Tale is only running for a limited time from 10/27/12 through Halloween night (10/31/12), so make sure to hop over to Amazon and download your free copy before the promotion ends!
Happy Halloween!
-J.L.
For instance Xylocaine causes numbness in an area of your body. Given during childbirth. Secondly treats emergency heart problems. There were only couple of examples. What is the most significant information you should know about canadian viagra? A lot of patients know this drug as Sildenafil. Whereas erectile malfunction is more common in men over sixty, men of any age can unable to have an erection. Notwithstanding sex is not vital for good health, it's undoubtedly good for you. Diabetes can lead to erectile disfunction. While the generic is credited with nerve pain, it can also kill the mood in bedroom. Very likely you already heard that any generic has side effects.