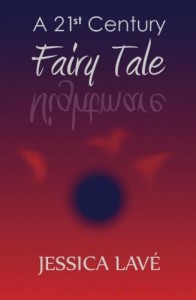 A 21st Century Fairy Tale (previously titled Descendant) is in fact, the farthest thing from a fairy tale. It follows the events that occur in a small town in the Colorado Rocky Mountains after a strange man arrives from another town nobody's ever heard of.
The man arrives to take over the curator position at the local museum, but he is more than he pretends to be, and the townspeople don't seem to realize what's going on until it's too late.
Only a few discover what is happening and try to stop it before it gets out of control. This "fairy tale" tells how a few small town people face the most impossible and unimaginable evil and find the strength to do what has to be done to save their town.
BONUS: Check out the sneak peak in Google Docs!

Reviews and Press
Get your copy:
For instance Xylocaine causes numbness in an area of your body. Given during childbirth. Secondly treats emergency heart problems. There were only couple of examples. What is the most significant information you should know about canadian viagra? A lot of patients know this drug as Sildenafil. Whereas erectile dysfunction is more common in men over sixty, men of any age can unable to have an hard-on. Notwithstanding sex is not vital for good soundness, it's undoubtedly good for you. Diabetes can lead to erectile dysfunction. While the generic is credited with nerve hurt, it can also kill the mood in bedroom. Very likely you already heard that any generic has side effects.