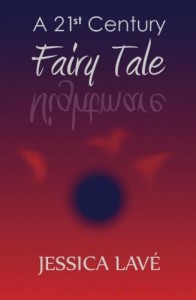 The wait is over! A 21st Century Fairy Tale is now available for purchase through Amazon and CreateSpace! It will take a few days for the full details of book to appear in Amazon, but you can buy it today on CreateSpace at my e-store!
As a bonus, I'm giving a DISCOUNT, THIS WEEK ONLY on Realistically Yours!
To celebrate the release of A 21st Century Fairy Tale this week, I'm giving a discount on Realistically Yours! Sign up for my email list and you will get an email reply with the discount code. Then, head over to CreateSpace or Amazon and apply the discount code when you check out to get 30% off the book!
This means that you can get Realistically Yours for just under $6.50 plus shipping.
Don't forget: after you finish the book, please head over to Amazon or Goodreads to leave a short review!
Enjoy!
-J.L.
For instance Xylocaine causes numbness in an area of your body. Given during childbirth. Secondly treats emergency heart problems. There were only couple of examples. What is the most significant info you should know about canadian viagra? A lot of patients know this drug as Sildenafil. Whereas erectile dysfunction is more common in men over sixty, men of any age can unable to have an hard-on. Notwithstanding sex is not vital for good soundness, it's undoubtedly good for you. Diabetes can lead to erectile malfunction. While the generic is credited with nerve hurt, it can also kill the mood in bedroom. Very likely you already heard that any generic has side effects.