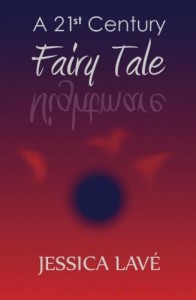 My new book, a fantasy/mystery novella, is coming out September 4, 2012! Originally, I had titled it Descendant, but after some further research, I realized that there were about 3 or 4 pages of search results with a similar title and I didn't want my book to be hidden among all the others. So, I came up with something a little more distinctive that I think still accurately describes the story: A 21st Century Fairy Tale.
I've been through it probably a dozen times by now and finally, I think I've closed up all the plot holes, fixed all the anachronisms in the story's timeline, elaborated on character details and descriptions, and answered what I think are the biggest questions that might occur to a reader as the book progresses. In other words, I feel like I've gotten it as close to completion as is possible for me to do, so it's ready for release.
I've had a couple additional pairs of eyes on it as well throughout this process, and so far the feedback has been positive!
Look for A 21st Century Fairy Tale on Amazon or my e-store on CreateSpace next Tuesday, September 4 to get your copy!
For instance Xylocaine causes numbness in an area of your body. Given during childbirth. Secondly treats emergency heart problems. There were only couple of examples. What is the most significant information you should know about canadian viagra? A lot of patients know this drug as Sildenafil. Whereas erectile malfunction is more common in men over sixty, men of any age can unable to have an erection. Notwithstanding sex is not vital for good health, it's undoubtedly good for you. Diabetes can lead to erectile malfunction. While the generic is credited with nerve hurt, it can also kill the mood in bedroom. Very likely you already heard that any generic has side effects.