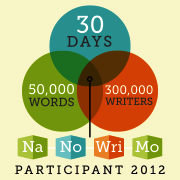 It's that time of year. No, not autumn. Not Halloween. Not the holidays. No, the time of year when I will once again be participating in National Novel Writing Month, aka NaNoWriMo. It's going to be a tough year with all the balls I have in the air right now.
For one, I am currently working on my first science fiction novel, something I hope to finish the first draft of before November 1. Also, I want to get into editing my next book for publication, tentatively titled Unscripted, which I'd like to wrap up the first round of by New Year's Eve.
On top of that, I am still promoting A 21st Century Fairy Tale around the web with social media, guest blogs, interviews, and review requests. (My Goodreads giveaway just ended, so I'm hoping the winners like it and write some good reviews!) Furthermore, I've been doing some freelance marketing work and maintaining three other blogs in addition to all this, so my plate is pretty full at the moment.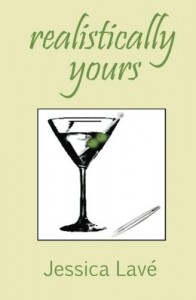 The Plan
How do I plan to write a 50,000 word novel in 30 days while continuing to work on all these projects? It won't be easy, but I am sure going to try! I've won the last three years, which are also the only three years I've participated, and I hope to make this year number four.
One of the things I hope will help is the new writing software I got: Scrivener (a perk from winning NaNo last year was a coupon for a discount on the software). If you've ever used Scrivener, you know what a useful tool it can be for such a massive undertaking as a novel.
I'm not crazy about the limitations of the word processor in the program–the auto-correct functionality and the lack of a dynamic dictionary are my main complaints–but other than that, it's an excellent way to keep track of my progress, my notes, outlines, characters, research, and whatever else I need to write the NaNo novel this year.
I have already picked out my topic: another science fiction story, but I'm hoping to make it a little more sci-fi humor, along the lines of The Hitchhiker's Guide to the Galaxy, as opposed to a more dramatic action story like Jurassic Park. Get the novel info here.
I may be a little strapped for time come November, and it may mean sacrificing some social media, blogging, and TV time, among other things, but I am determined to do my best in getting to 50,000 words.
Are you doing NaNo this year?
Tell me about it in the comments, or add me as a writing buddy on the site!
For instance Xylocaine causes numbness in an area of your body. Given during childbirth. Secondly treats emergency heart problems. There were only couple of examples. What is the most significant information you should know about canadian viagra? A lot of patients know this drug as Sildenafil. Whereas erectile dysfunction is more common in men over sixty, men of any age can unable to have an hard-on. Notwithstanding sex is not vital for good health, it's undoubtedly good for you. Diabetes can lead to erectile disfunction. While the generic is credited with nerve pain, it can also kill the mood in bedroom. Very likely you already heard that any generic has side effects.