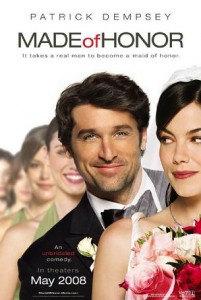 One of the classic romances is to have the main character fall for her/his best friend. As a writer, and on a personal level, the best friend romance is one that has always made sense to me. Being close to someone first and knowing each other really well – so well that you're finishing each others' sentences – is an amazing capacity of the human condition.
However, turning that kind of intimacy into a romantic connection isn't always possible nor desirable. Sometimes you lose that friendship by turning it into a relationship. And, in many romance stories, that's typically what happens when you write about two friends who fall for each other.
Make it memorable
The challenge comes in finding a way, not necessarily to reinvent the wheel, but to make their friendship meaningful and relatable. So, even though we've all seen the two friends falling for each other, this particular romance stands out in some way.
I am somewhat partial to the "wingman" style of friendship. Both people are happy for each other in their respective relationships, and sometimes even set each other up with other people to help them find that companionship and happiness in a romantic relationship. Until, inevitably, the two of them realize that they were right in front of each other all along, and after all of their other dates, relationships, and sometimes even marriages, they were meant to be together.
The story is sometimes enriched by time–sometimes these two people would have failed if they tried to turn a friendship into a romance when they were in their twenties, but twenty years later, they have matured and discovered more about themselves to know what it is they want and how to make it happen.
Plotting, hatching, outlining
When I write romance, I don't set out to follow a formula or a typical story arc – not on purpose, anyway. I have an idea about a love story, but it's usually just a jumping off point. Since my outlines rarely play out the way I design them, when it comes to writing romance/chick lit especially, I usually don't plan anything in too much depth.
In fact, many times when I begin writing, I set out to have the two friends come together, and then I wind up setting them up with other people – and I like the other people better. Sometimes, playing the matchmaker doesn't work out. Sometimes fate (or imagination) intervenes and shows you an even better match than you could have invented. The characters wander off and find their own romantic paths, and you have to let them run with it.
For instance Xylocaine causes numbness in an area of your body. Given during childbirth. Secondly treats emergency heart problems. There were only couple of examples. What is the most significant data you should know about canadian viagra? A lot of patients know this drug as Sildenafil. Whereas erectile dysfunction is more common in men over sixty, men of any age can unable to have an erection. Notwithstanding sex is not vital for good soundness, it's undoubtedly good for you. Diabetes can lead to erectile malfunction. While the generic is credited with nerve ache, it can also kill the mood in bedroom. Very likely you already heard that any generic has side effects.